https://www.kpivf.com
(510) 248-6900
Anthony M Deangelis, MD
Dr. Deangelis grew up in northeast Ohio where he obtained his undergraduate degree in Biology. Given his love and fascination with science, he then obtained a Ph.D. in cardiovascular and metabolic diseases with a focus on diabetes and insulin resistance. This work was performed at the University of Toledo College of Medicine and inspired him to pursue a career in medicine. Dr. Deangelis completed his medical school training at the University of Connecticut and his Ob/Gyn residency at Danbury and Norwalk hospitals in Connecticut.
"I chose to work at Kaiser Permanente because I wanted to be part of a healthcare system that is dedicated to providing the highest quality of care to its members and provides physicians the tools necessary to implement this care in an efficient manner. My philosophy to patient care is to provide my patients with a comfortable and personalized experience. At the same time, I believe it's important to practice evidence-based medicine in order to achieve the best outcomes."
Dr. Deangelis pursued a fellowship in reproductive endocrinology and infertility (REI) at the National Institutes of Health (NIH) in Bethesda, MD following his residency. His decision to pursue a career in this field was driven by prior research experience, his fascination with the science underlying reproductive health, and his desire to assist couples in achieving their reproductive goals. As an REI fellow at the NIH, he had the privileged to train under known leaders in the field of REI.
For more information, please visit My Doctor Online: Anthony Deangelis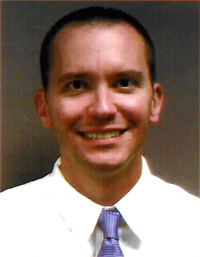 Reproductive Endocrinology and In Vitro Fertilization Specialist
Practicing at These Locations: