https://www.kpivf.com
(510) 248-6900
Fertility Preservation Services
Fertility Preservation Services
On this Page
Similar to an in vitro fertilization (IVF) cycle, fertility preservation is a form of assisted reproductive technology (ART) that involves retrieval, freezing, and storage of eggs or sperm in advance of potential infertility in the future. Whereas the process of preserving sperm* typically involves natural ejaculation or an assisted sperm retrieval, the process of preserving eggs is very similar to an IVF cycle with the exception of embryo development and transfer.
---
Fertility Preservation (Egg Freezing) Process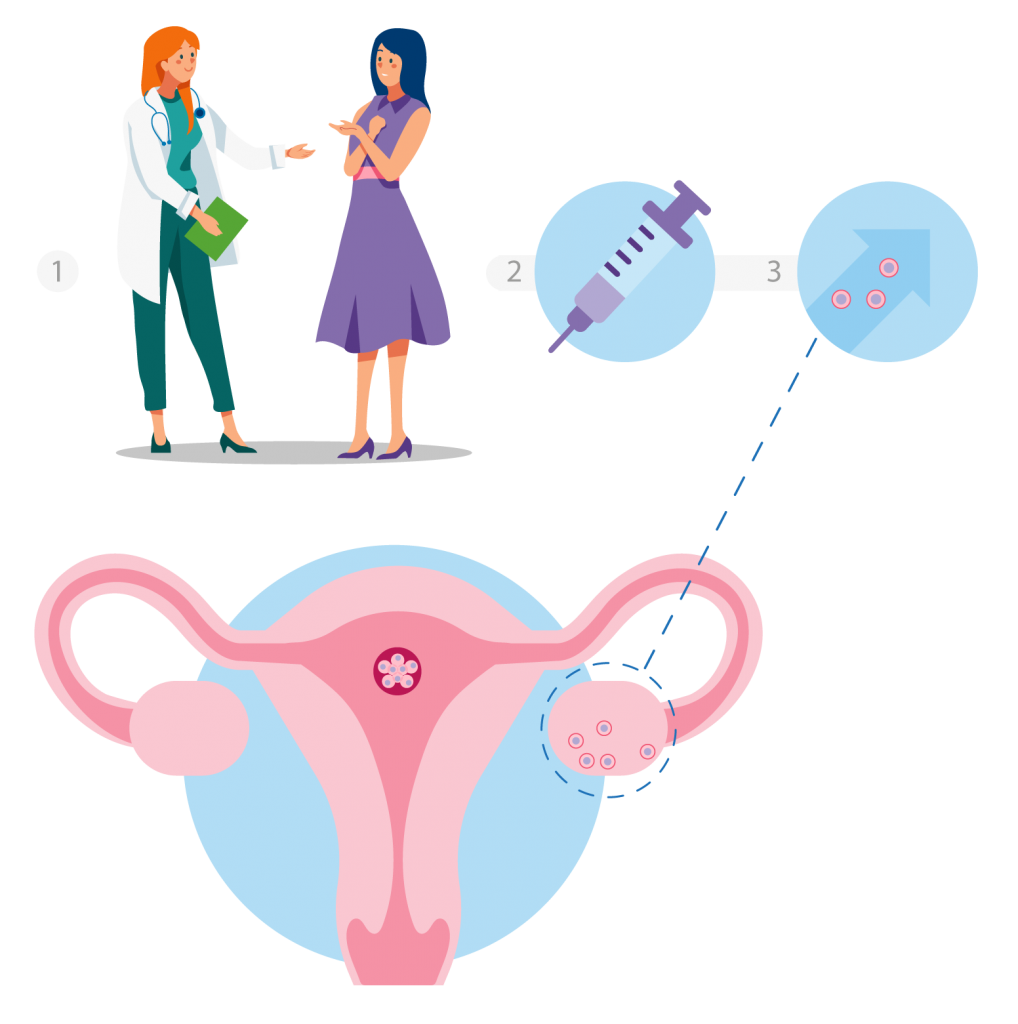 Step 1: Physician Consult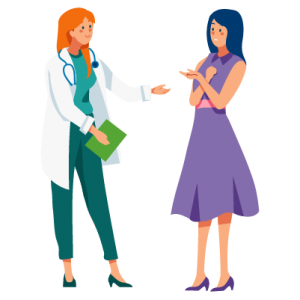 A consult will be scheduled with a Reproductive Endocrinologist and Infertility (REI) physician to discuss medical history, family goals, and options going forward.
---
Step 2: Ovarian Stimulation
Fertility medications will be prescribed to boost egg production in the ovaries.
Over the next 10 to 12 days, there will be regular pelvic ultrasounds to examine the developing follicles and blood tests to check hormone levels.
When the time is right, a hormone trigger is given. Egg retrieval is scheduled approximately 36 hours later.
---
Step 3: Egg Retrieval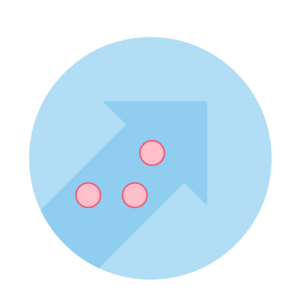 A minor outpatient surgery, called follicular aspiration, is done at one of the KP Centers for Reproductive Health to retrieve eggs from the woman's body.
Using ultrasound guidance, the physician will insert a thin needle through the vagina and into the ovarian follicles. The eggs are drawn out of the follicles with gentle suction.
Anesthesia is used to minimize discomfort during the procedure. Recovery time is generally one hour, after which patients are typically ready to leave the clinic with an adult's assistance. There may be some cramping after the procedure.
Depending on the number of mature eggs retrieved, additional cycles of fertility preservation may be recommended.
---
Step 4: Cryopreservation and Tissue Storage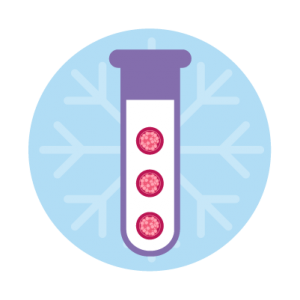 The retrieved eggs are frozen by a Kaiser Permanente embryologist via a state-of-the-art method called vitrification. This flash freezing process better preserves the tissue.
The eggs are stored in a temperature monitored liquid nitrogen storage containers that are evaluated daily by the embryology staff. Changes to liquid nitrogen levels are also monitored by 24/7 alarms that notify the embryology staff directly.
---
Future Use of Eggs
When you are ready to start a family and would like to use your frozen eggs, you will need to undergo a procedure to thaw, fertilize, and transfer a newly developed embryo into your uterus. Read more about our treatment options available to you.
If you no longer wish to store your eggs for future use, we recommend you speak to your provider about your options.
---
Onco-fertility Preservation
Patients who have been diagnosed with cancer may choose to preserve or protect their eggs or sperm prior to undergoing cancer treatment that can potentially lead to infertility. Depending on their personal situation, patients may also choose to preserve embryos.
The fertility preservation options below are considered well-established. Your provider will be able to discuss any of the following options in further detail.
| | Egg Freezing | Embryo Freezing | Ovarian Translocation | Sperm Freezing* |
| --- | --- | --- | --- | --- |
| Description | Stimulate ovaries, surgically retrieve and freeze unfertilized eggs for future thaw, fertilization, and transfer to uterus | Stimulate ovaries, surgically retrieve eggs, fertilize with sperm, freeze embryos for future thaw, and transfer to uterus | Surgically reposition the ovary or ovaries away from radiation field | Collect sperm (ideally) before chemotherapy, radiation or surgery, then freeze for later use |
| Considerations | Does not require male partner or donor sperm | Requires male partner or use of donor sperm | For women undergoing pelvic radiation only; possible before or after puberty | Ideal to freeze multiple samples |
| Timeline for Treatment | 2 to 3 weeks | 2 to 3 weeks | Minimal | Minimal |
---
Alternatives to Fertility Preservation
Deciding to preserve your future fertility is a serious and often challenging choice to make. It is important to be aware of the other ways to start a family should you face infertility issues in the future. Options include:
IVF with donor egg
Insemination with donor sperm
IVF with donor embryo
Gestational carrier
Adoption