https://www.kpivf.com
(510) 248-6900
Irene Moy, MD
Dr. Moy's passion has always been patient care. She works tirelessly to deliver high-quality care to all her patients by incorporating the latest medical, surgical, and scientific advances in her day-to-day practice. Dr. Moy's clinical practice interests include polycystic ovarian syndrome, infertility, recurrent pregnancy loss, and in vitro fertilization/pre-implantation genetic screening/diagnosis.
"Reproductive Endocrinology and Infertility affords a unique opportunity to assist patients during one of the most joyous and rewarding experiences of their lives: becoming a parent. Helping moms and dads-to-be on this journey to parenthood is incredibly rewarding, and I work tirelessly to educate my patients, so they can make the treatment decisions that best suit them."
Dr. Moy obtained her medical degree from the Feinberg School of Medicine at Northwestern University and completed her residency in OB/GYN at McGaw Medical Center of Northwestern University in Chicago, IL. She completed her fellowship in Reproductive Endocrinology and Infertility at Northwestern University.
For more information, please visit My Doctor Online: Irene Moy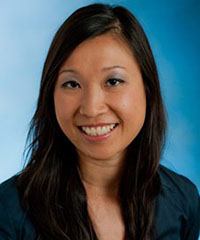 Reproductive Endocrinology and In Vitro Fertilization Specialist
Board Certifications
Obstetrics and Gynecology, American Board of Obstetrics and Gynecology
Reproductive Endocrine/Infertility, American Board of Obstetrics and Gynecology
Practicing at These Locations: