https://www.kpivf.com
(510) 248-6900
Getting Started
If you are interested in pursuing in vitro fertilization (IVF), male infertility treatment services, or fertility preservation with us, the process to get started is simple.
1. Contact the Kaiser Permanente (KP) Centers for Reproductive Health.
If you are a KP member, the easiest way to transition to these services is to request a referral from your primary care provider or OB/GYN (if KP member) to one of our reproductive endocrinology and infertility (REI) providers or male infertility specialist.
If you are not a KP member, please call your preferred KP location that offers the services of interest.
2. Complete the required preliminary screening tests.
Upon receipt of your referral or inquiry, you will be asked to complete a list of preliminary tests (see details below). Be sure to complete these tests prior to booking your initial consult to allow for a more informed meeting with your provider. Visit our Female Fertility and Male Fertility pages for information about fertility tests and treatments.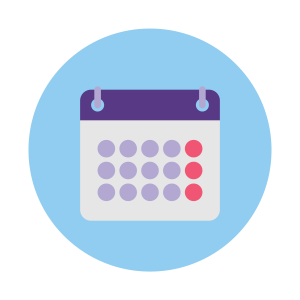 3. Contact the clinic to book initial consultation once your preliminary testing is complete.
We have 8 Bay Area locations to choose from. Find a location near you to book your consultation.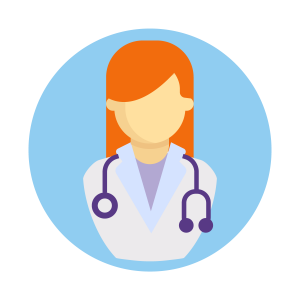 4. Develop a treatment plan with your provider.
At your consult, your provider will review your medical history and test results, explain the available treatment options in detail, and recommend a treatment plan.
If you have not completed all the required preliminary tests, your provider will request that these be completed prior to booking your procedure.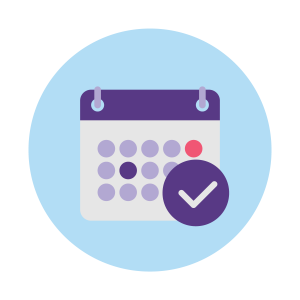 5. Book your procedure.
A financial advisor will call you to discuss the fees associated with your planned procedure and answer any financial questions you may have. When you are ready to proceed, the financial advisor will be available to accept payment and book your procedure.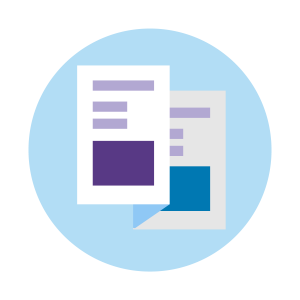 6. Receive your on-boarding materials and get started.
Prior to the start of your procedure, the clinical team will send you all the materials you need to be prepared.
---
Common Preliminary Tests
Prior to consultation, you and your partner (if applicable) will be asked to complete a comprehensive panel of screening tests. Once all required tests are complete, you will be scheduled for a consultation with a provider to begin treatment.
If you or your partner had recent testing (within the last 6 months to one year), repeat testing may not be required.
Applicable to all patients
1. Infectious Disease Testing
HIV
HTLV (male partner only)
Hepatitis B (surface antigen)
Hepatitis C (antibody)
RPR or T. Pallidum
2. Female Ovarian Reserve Testing
Day 3 FSH and Estradiol
Anti-Müllerian hormone
Antral follicle count
LH
3. General Health
Blood test (ABO Rh)
Thyroid
Prolactin
Hemoglobin A1c (HbA1c)
Rubella
Varicella
4. Uterine Cavity Evaluation
Saline sonogram or hysteroscopy and/or HSG
Trial transfer
5. Male Screening
---
Applicable to patients of specific ethnic backgrounds
1. Cystic fibrosis
Patient

or

partner is of Caucasian or Hispanic descent
2. Hemoglobin electrophoresis
Patient

or

partner is of black/African American descent, or the female patient is of Southeast Asian descent
3. Tay-Sachs disease
Patient

and

partner are of Ashkenazi Jewish descent
4. Canavan disease
Patient

and

partner are of Ashkenazi Jewish descent
5. Familial dysautonomia
Patient

and

partner are of Ashkenazi Jewish descent
6. Complete Blood Count (part of routine screening)
Female patient is of Asian Indian descent
---
Recommended for IVF patients
Expanded Carrier Screening
Expanded carrier screening is broad testing done to determine whether biological parents are genetic carriers for any rare but potentially severe genetic disorders. The results can inform the odds of embryos being susceptible to the genetic disorder and guide the decision to do pre-implantation genetic testing prior to embryo transfer.
KP health plans do not cover expanded carrier screening. We can refer you to labs we commonly work with to undergo this testing. We recommend only one person in the couple be tested at a time. If the first person is found to be a carrier for any genetic disorders, KP will consider the partner's testing as medically indicated. If the partner is a KP member, testing will be ordered at a KP lab.
---
Collecting Semen for Analysis
Semen can be collected at home and dropped off at a KP laboratory for analysis. Collection times may vary from lab to lab. Please be sure to check the KP laboratory address and collection times prior to obtaining the specimen.
Obtain a container for collection from your clinician.
Abstain from any ejaculation for 2 or 3 days before your collection date.
Collect your specimen directly into the sterile container.
Do not use a condom for collection because it contains agents that kill sperm.
Keep the specimen warm by placing the container directly next to the body. Deliver the specimen to the nearest KP laboratory within 1 hour.