https://www.kpivf.com
(510) 248-6900
Lisa Farah-Eways, MD
Dr. Farah-Eways joined Kaiser Permanente in 2002. She is committed to providing exceptional and compassionate care to help her patients meet their family building goals. Her interests include polycystic ovarian syndrome, recurrent pregnancy loss, in vitro fertilization and preimplantation genetic testing.
Being a fertility specialist is one of the most rewarding and challenging careers imaginable and I feel very fortunate to be able to practice in this field of medicine. I strive to care for my patients with the same level of compassion and expertise that I would expect from my own personal physician."
Dr. Farah-Eways obtained her medical degree from the University of Florida College of Medicine and completed her residency in OB/GYN at the University of Florida College of Medicine in Jacksonville, FL. She completed her fellowship in Reproductive Endocrinology and Infertility at the University of Alabama at Birmingham.
For more information, please visit My Doctor Online: Lisa Farah-Eways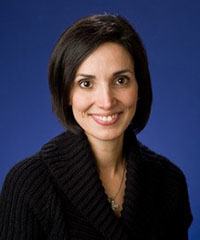 In Vitro Fertilization Program Director, Reproductive Endocrinology and In Vitro Fertilization Specialist
Board Certifications
Obstetrics and Gynecology, American Board of Obstetrics and Gynecology
Reproductive Endocrine/Infertility, American Board of Obstetrics and Gynecology
Practicing at These Locations: