https://www.kpivf.com
(510) 248-6900
Tracey Telles, MD
Dr. Telles is a Bay Area native. She joined Kaiser Permanente after spending three years at UCSF as an Assistant Clinical Professor of Reproductive Endocrinology and Infertility (REI). Her roles vary, but include seeing patients in clinic offices, performing surgeries to optimize fertility, and teaching Kaiser Permanente OB/GYN residents.
"It is a privilege to again be part of the Kaiser IVF program! Having been part of the IVF center in its early stages, I have seen how this program has grown to become one of the most successful IVF centers in the Bay Area. The fertility journey at times is a long, painful road. Having now built my own family utilizing this very technology, at this very IVF center, I am now even more appreciative of the incredible gift we help deliver every day. My own experience gives me that unique perspective to be able to support our patients through their journey and celebrate their success!"
Dr. Telles obtained her medical degree from Michigan State University and completed her residency in OB/GYN at Good Samaritan Regional Medical Center in Phoenix, AZ. She completed her fellowship in Reproductive Endocrinology and Infertility at Stanford University Medical Center.
For more information, please visit My Doctor Online: Tracey Telles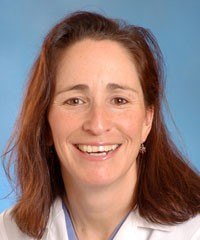 Reproductive Endocrinology and In Vitro Fertilization Specialist
Board Certifications
Obstetrics and Gynecology, American Board of Obstetrics and Gynecology
Reproductive Endocrine/Infertility, American Board of Obstetrics and Gynecology
Practicing at These Locations: