https://www.kpivf.com
(510) 248-6900
Orkun Tan, MD
Dr. Tan's career began in Ankara, Turkey where he completed his first OB/GYN residency. Upon moving to the US, he spent two years at Yale University as a research associate in the Department of OB/GYN studying endometriosis and how it impacts fertility. This led him to pursue a career as a fertility specialist. He joined Kaiser Permanente after completing his second OB/GYN residency and fellowship. Dr. Tan specializes in all aspects of assisted reproductive technologies.
"Being a Reproductive Endocrinology and Infertility Specialist is a unique job in that we fulfill the couple's lifelong dream of having a baby. My philosophy is to individualize the treatment options based on each couples' needs and their preferences while providing them the expertise and the experience in a cost-cautious manner."
Dr. Tan obtained his medical degree from Ankara University School of Medicine and completed his second residency in OB/GYN at NYU School of Medicine in New York, NY. He completed his fellowship in Reproductive Endocrinology and Infertility at the University of Texas Southwestern Medical Center.
For more information, please visit My Doctor Online: Orkun Tan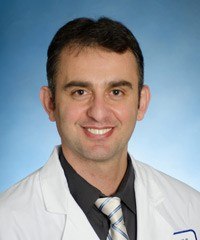 Reproductive Endocrinology and In Vitro Fertilization Specialist
Board Certifications
Obstetrics and Gynecology, American Board of Obstetrics and Gynecology
Reproductive Endocrine/Infertility, American Board of Obstetrics and Gynecology
Practicing at These Locations: