https://www.kpivf.com
(510) 248-6900
Rhea Chattopadhyay, MD
Dr. Chattopadhyay joined Kaiser Permanente in 2022 with accomplished recognition for navigating patients through an otherwise sensitive and stressful process. She feels great privilege to diagnose, treat, and help patients meet their family building goals.
"I have long been passionate about women's health. My expertise is to help patients navigate this difficult disease of the reproductive system that impairs their ability for natural reproduction. I am honored to be your doctor and surgeon, and I look forward to working with you and our team of experts at Kaiser Permanente to meet your goals."
Dr. Chattopadhyay attended medical school at the Herbert Wertheim Florida International University School of Medicine in Miami, Florida. She completed her residency training in obstetrics and gynecology at Rutgers Robert Wood Jonson in New Brunswick, NJ. She then completed an extensive fellowship in reproductive endocrinology and infertility at Case Western Medical School University Hospitals Cleveland Medical Center in Cleveland, OH.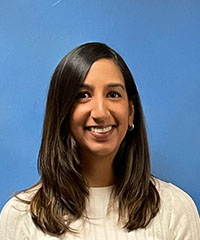 Reproductive Endocrinology and In Vitro Fertilization Specialist
Board Certifications
Obstetrics and Gynecology, American Board of Obstetrics and Gynecology
Practicing at These Locations: