https://www.kpivf.com
(510) 248-6900
Jon Proctor, MD
Dr. Proctor brings a wealth of knowledge and experience to Kaiser Permanente. Prior to joining Kaiser Permanente, Dr. Proctor was the Chief for Reproductive Endocrinology and Infertility at the Madigan Army Medical Center, the Department of Surgery at the 121st General Hospital in Seoul, Korea, and of the OB/GYN Clinic at the Tripler Army Medical Center in Honolulu, HI. In addition to his comprehensive clinical leadership, Dr. Proctor has held many key OB/GYN faculty positions at the Tripler Army Medical Center, Duke University Medical Center and the University of Washington.
"It is a privilege to be involved in the practice of reproductive medicine. Helping couples overcome fertility problems is fulfilling, rewarding, and interesting. For patients, fertility evaluation and treatment can be physically, emotionally, and financially stressful. The outstanding team of individuals working at Kaiser Permanente in Fremont is prepared to help you achieve your goals, and I am very happy to be part of it."
Dr. Proctor obtained his medical degree from University of Colorado School of Medicine and completed his residency in OB/GYN at Walter Reed Army Medical Center in Washington, DC. He completed his fellowship in Reproductive Endocrinology and Infertility at Duke University Medical Center.
For more information, please visit My Doctor Online: Jon Proctor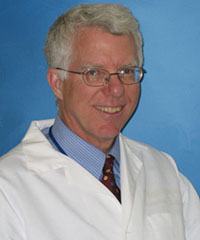 Reproductive Endocrinology and In Vitro Fertilization Specialist
Board Certifications
Obstetrics and Gynecology, American Board of Obstetrics and Gynecology
Reproductive Endocrine/Infertility, American Board of Obstetrics and Gynecology
Practicing at These Locations: