https://www.kpivf.com
(510) 248-6900
Sara Babcock Gilbert, MD
Dr. Babcock Gilbert came back to Kaiser after working in private practice for a short time. Along with infertility services, Dr. Babcock Gilbert provides surgical services for patients with Mullerian anomalies, ovarian cysts, endometriosis, non-tubal ectopic pregnancies and other infertility associated pathologies. She also provides care and counseling for those undergoing fertility preservation secondary to cancer therapy, hormone therapy/planned gender confirming surgery or for elective delay of childbearing.
"I found early on in my medical career that providing women's health services is where I belong. My interests and training led me to the field of reproductive infertility and endocrinology where I discovered my passion . Helping patients with infertility (or those who want to preserve fertility) can be extremely challenging, but also so rewarding. Having gone through infertility myself, I feel I can relate to the stresses of this process and provide the ears to hear what a patient truly needs and the education to provide the best care possible."
Dr. Babcock Gilbert obtained her medical degree from University of Minnesota and completed her residency in OB/GYN at University of Colorado Anschutz Medical Campus in Aurora, CO. She also completed her fellowship in Reproductive Endocrinology and Infertility at the University of Colorado Anschutz Medical Campus.
For more information, please visit: My Doctor Online | Sara Ann Gilbert (kaiserpermanente.org)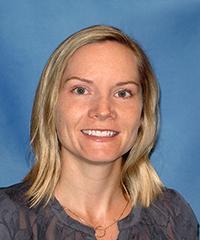 Reproductive Endocrinology and In Vitro Fertilization Specialist
Board Certifications
Obstetrics and Gynecology, American Board of Obstetrics and Gynecology
Practicing at These Locations: