https://www.kpivf.com
(510) 248-6900
Danny Dasig, MS, TS, EMB
Prior to joining Kaiser Permanente in 2004, Mr. Dasig was the technical supervisor at Stanford University's IVF laboratory (1999-2004). While there, he was responsible for all functions of a large clinical in vitro fertilization laboratory, including IVF, assisted hatching, intracytoplasmic sperm injection (ICSI), testicular and epididymal sperm preparation, embryo biopsy and preimplantation genetics, embryo cryogenics, andrology, and the quality management programs for the laboratory.
"I make every effort to help patients achieve their goals of having a family by ensuring the safest and most optimal environment for their eggs and embryos to thrive. This involves providing advanced scientific innovative technology to patients here at Kaiser Permanente. I believe that each patient is unique and deserves the most personalized and best possible care available."
Mr. Dasig obtained his master's degree in Clinical Embryology from Danube University of Krems, Austria. He studied at the Bourn Hall clinic in Cambridge, United Kingdom, where Drs. Patrick Steptoe and Robert Edwards conceived the first IVF baby, Louise Brown. Mr. Dasig is one of the first American embryologists to obtain a master's degree with specialized training in clinical human embryology. Mr. Dasig has authored and co-authored more than 30 peer-reviewed publications and abstracts in the field of in vitro fertilization, many of them focusing on early embryo development and blastocyst culture. He is considered an expert in his field at blastocyst biopsy.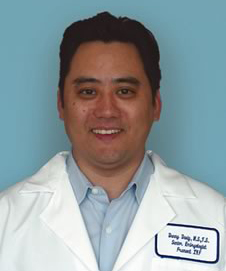 Scientific Director/IVF Laboratory Manager
Board Certifications
Technical Supervisor (TS), American Board of Bioanalysis
[Director level] Clinical Embryologist (EMB), American College of Embryology
Practicing at These Locations:
Specialties: