https://www.kpivf.com
(510) 248-6900
Wayland Hsiao, MD
Dr. Hsiao is a board certified Male Reproductive Urologist. He specializes in treating male factor infertility and has expertise in performing advanced procedures, such as microsurgical reconstruction and microsurgical techniques for gamete retrieval for IVF. Prior to joining Kaiser Permanente, Dr. Hsiao was an Assistant Professor of Urology at Emory University where he established a male fertility program. He views his practice as that of male fertility versus infertility and employs a holistic approach that involves advanced reproductive science, methods of stress relief, and alternate approaches to forming a family.
"I am passionate about reproductive medicine and helping couples become parents and am proud to able to provide cutting edge treatment to help them attain their dream of having a baby. The path to parenthood can be stressful and challenging. I work with couples to relieve some of that stress, explain the various aspects of male-factor infertility, and develop a comprehensive, tailor-made plan to overcome barriers to fertility. Providing the best service to my patients means being available, providing critical information, and getting to know them as individuals."
Dr. Hsiao obtained his medical degree from the Raymond and Ruth Perelman School of Medicine at the University of Pennsylvania and completed his residency in Urology at Emory University Hospital in Atlanta, GA. He completed his fellowship in Male Sexual and Reproductive Medicine at Weill Cornell Medical College and was also trained at Memorial Sloan-Kettering and Rockefeller University.
For more information, please visit My Doctor Online: Wayland Hsiao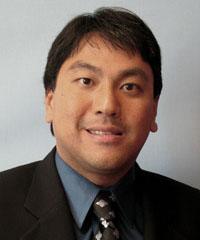 Urologist, Male Infertility Specialist
Board Certifications
Urology, American Board of Urology
Practicing at These Locations:
Specialties: